Seatcraft Millennium Chaiselounger Commercial Seating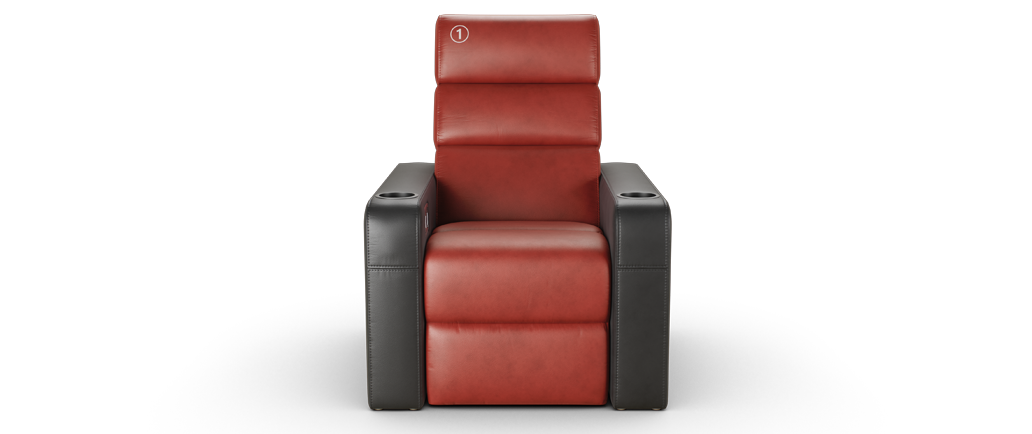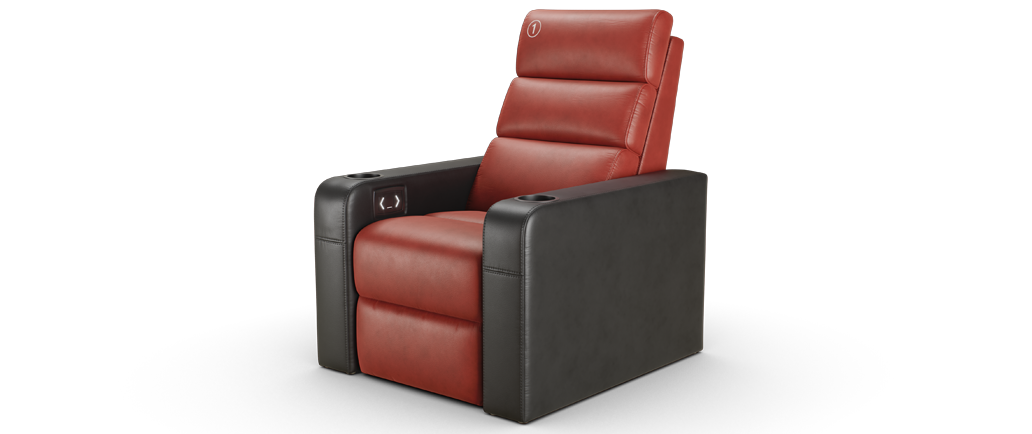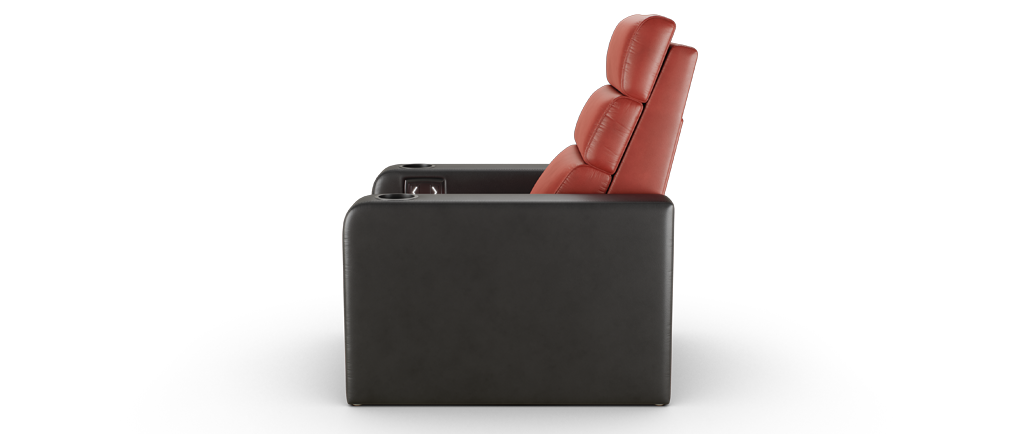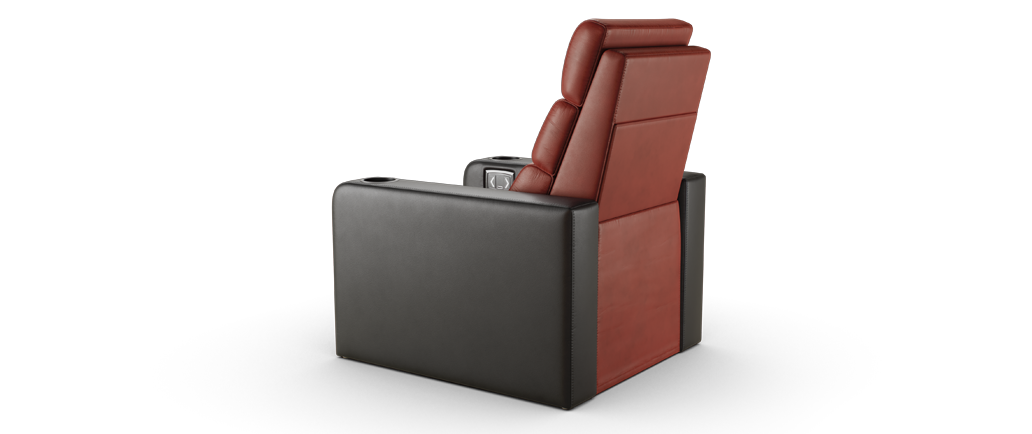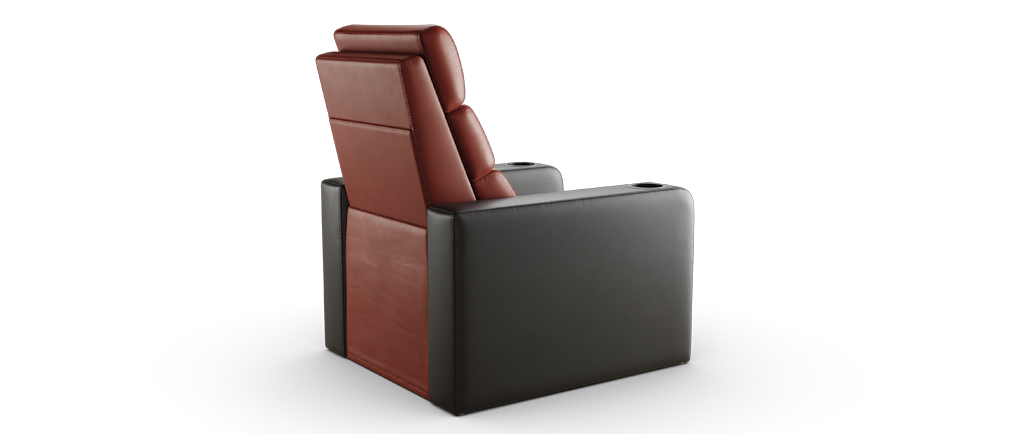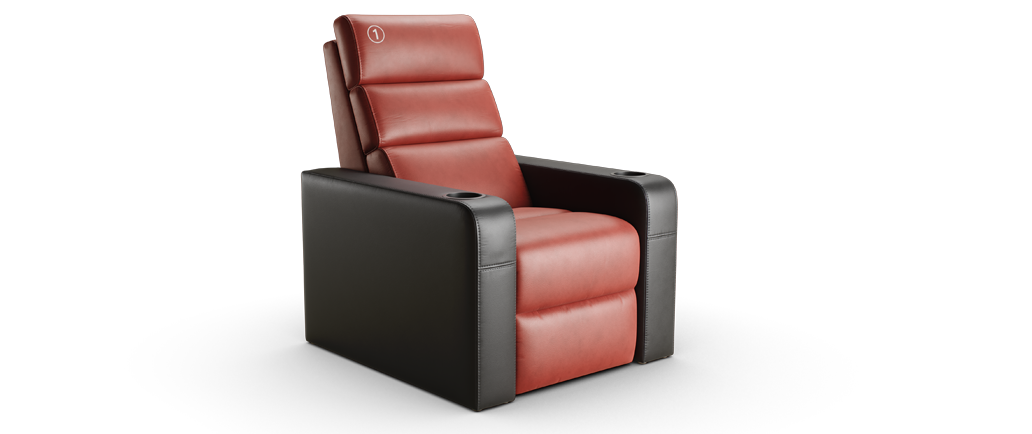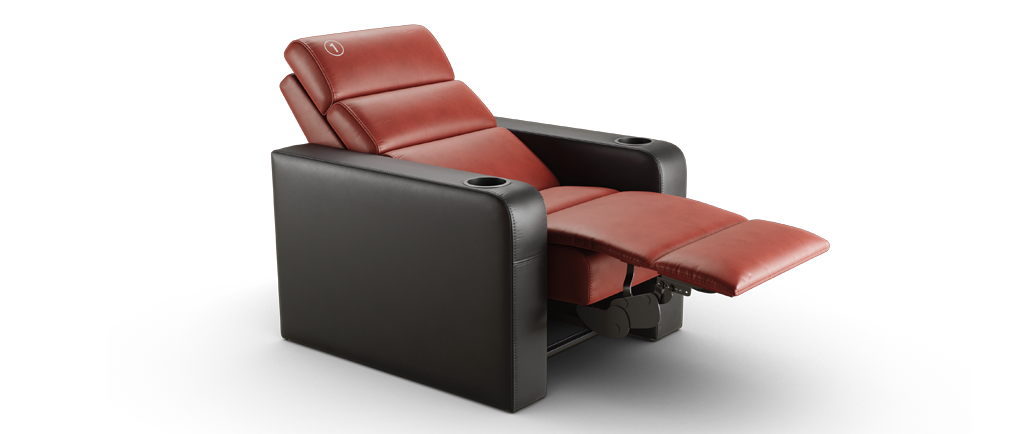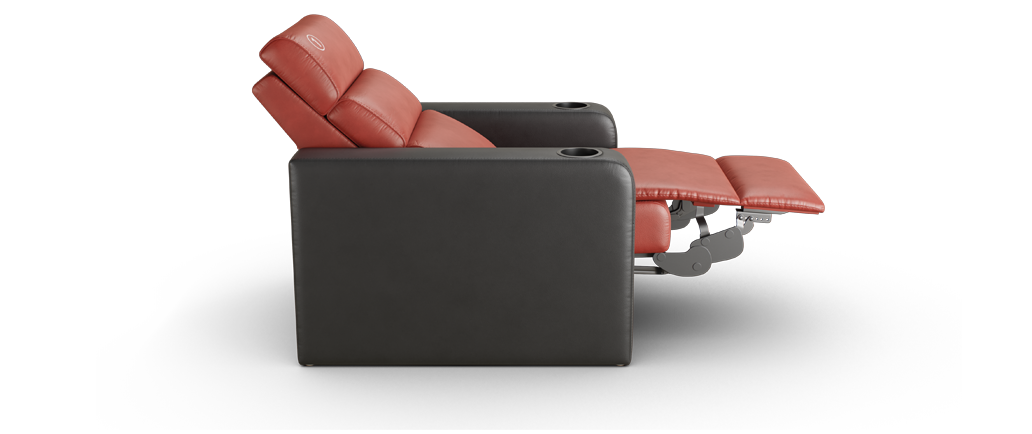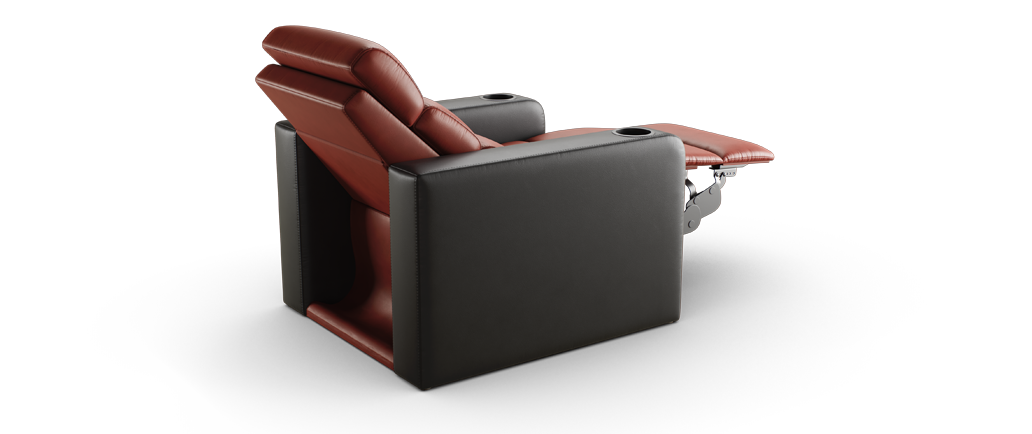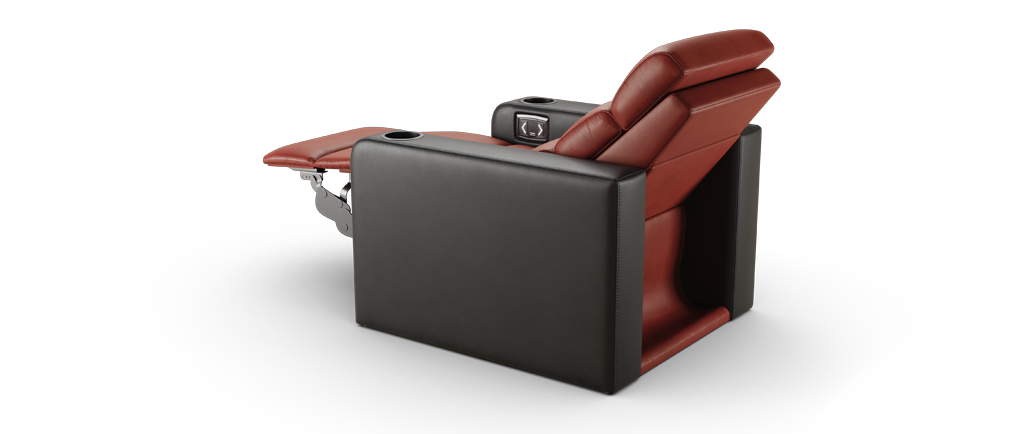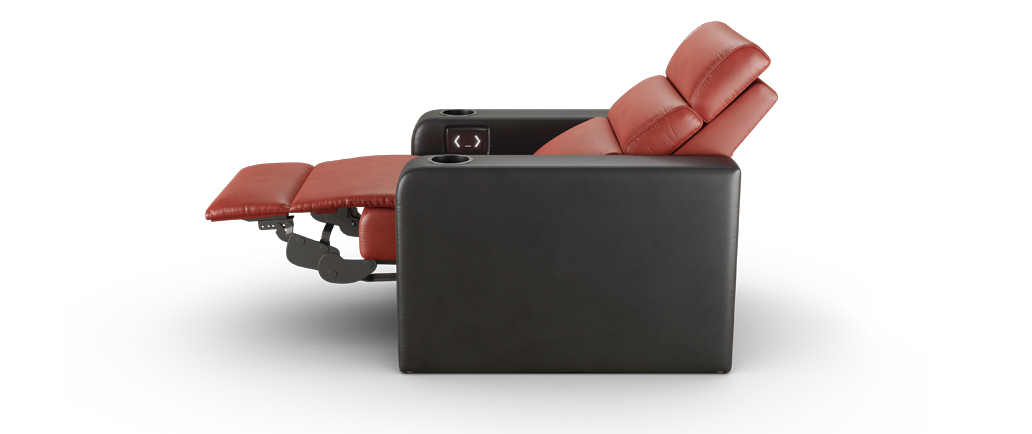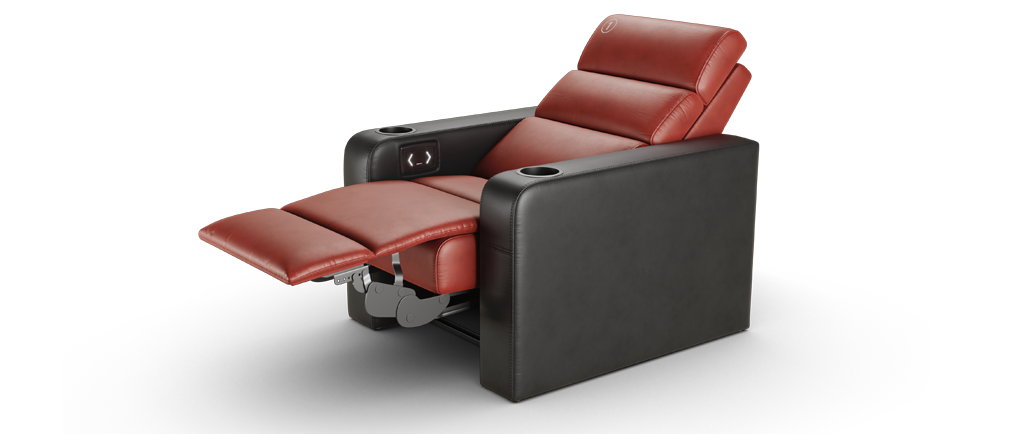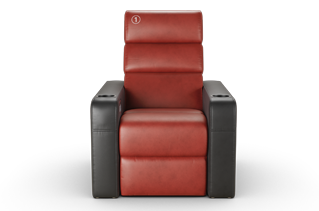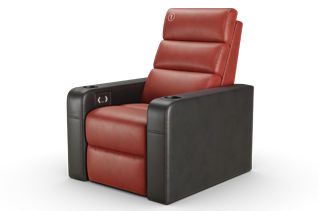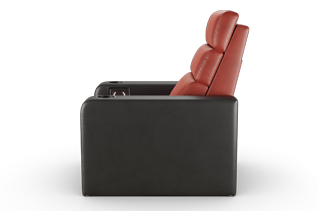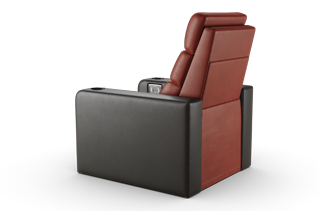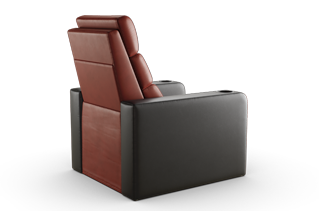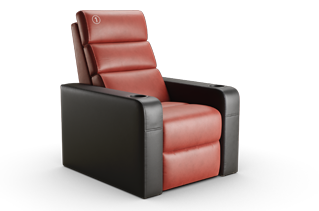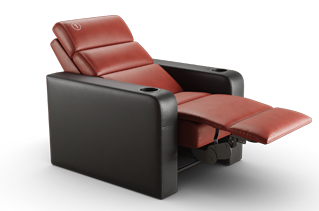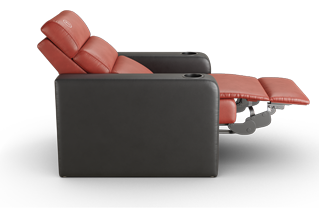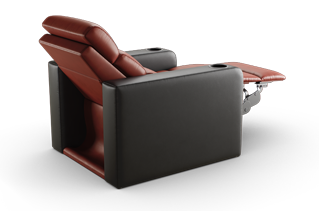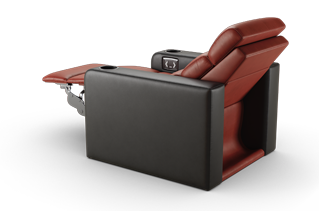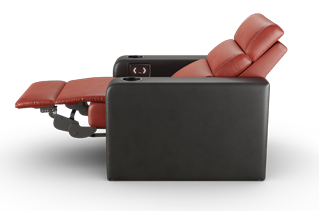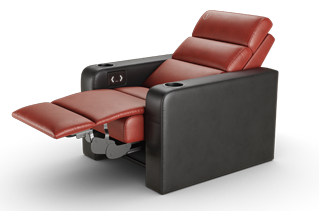 MILLENNIUM CHAISELOUNGER
The Millennium Chaise seat's distinctive three-cushion design provides unsurpassed support while wowing the guest's sense of style. The powered headrest and adjustable footrest yield absolute comfort while cupholders and tray tables keep snacks conveniently at hand. The Millennium Chaise is a fully upholstered seat and upgradable with additional feature options.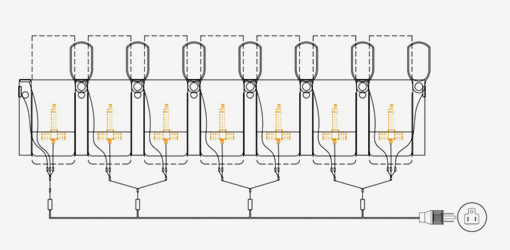 Daisy Chain System. Seatcraft Commercial installation services remove all the guesswork with features like daisy-chain wiring systems that create one power source to control an entire row. Our innovative designs save on implementing excessive electrical requirements and provide simple convenience for ongoing maintenance. With the daisy chain system, you can wire all seats into a single row to just ONE electrical outlet.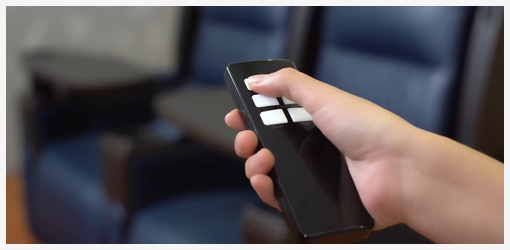 Easy Operation One-Touch Control. Take charge of every seat in front of the screen, with a one-touch remote control that can open and close all seats, at once – ideal for rapidly cleaning floorspace, ready for the next movie with a theater full of audience members.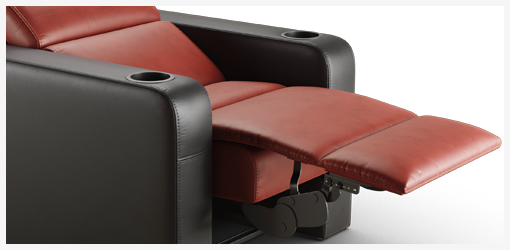 Chaiselounger Design. Chaiselounger Style Frames provide full-body support when reclined. These seats have a more traditional furniture design which also provides traditional comfort.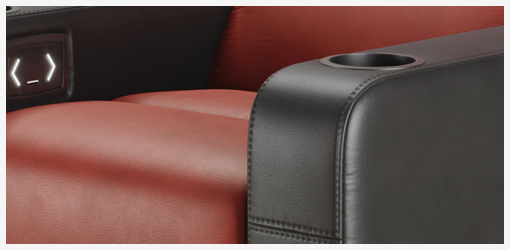 Durability & Easy Maintenance. All seats are easy to maintain with removable padding and seat cushions that lift up to access all areas of the seat for cleaning.
SEATCRAFT MILLENNIUM

- OPTIONS & FEATURES

Seatcraft Commercial seating features go above and beyond to provide every convenience for audience experience and use of space. These additional features create a distinct statement of elevated comfort and style while ensuring safety and ease of use. Seatcraft features provide unparalleled comforts of home yet all the excitement of the big screen. Standard features include our Metal Frame, Daisy Chain System, Hazard Free Safety Cap, and Removable Cushioning. Select from our additional features to further expand on comforts from home design.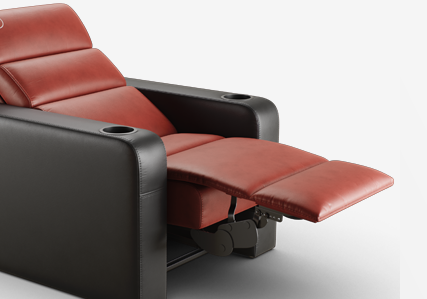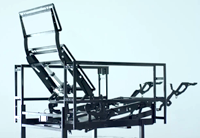 All-Metal Frame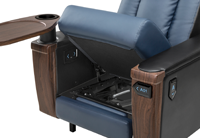 Lift-up / Replaceable Cushion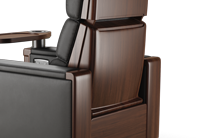 Plastic Outerbacks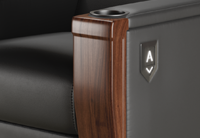 Plastic Arm Protector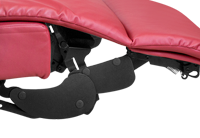 Hazard-Free Safety Caps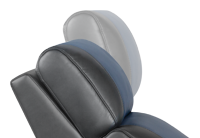 Powered Headrests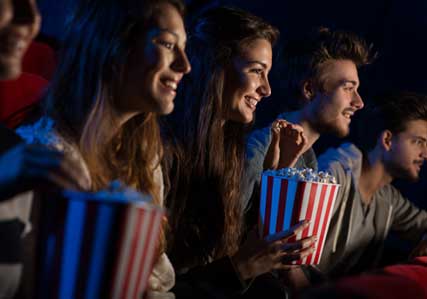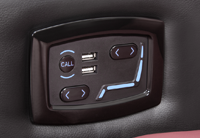 Control Panel w/ USB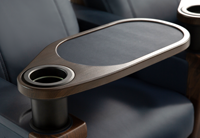 Tray Tables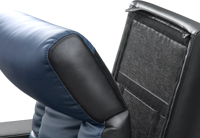 Replaceable Back Padding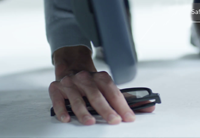 Intelligent Safety Sensor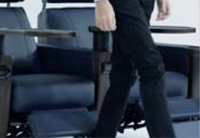 Auto-Return Recline Sensor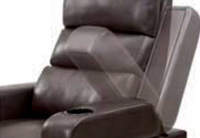 ADA Accessible Seat
AVAILABLE

MATERIALS & COLORS

Seatcraft Commercial Seating is available in both Leather and Polyurethane. Each material offers its unique benefits and can cater to the specific theater design and style you are looking for.

Leather is the ultimate luxury upholstery. Its supple texture gives a luminous invitation to sink into the seat and lose yourself in the show. Using leather in your theater imprints an unequivocal statement, one that your audiences will not forget.

Seatcraft Commercial Leather combines sumptuous texture with practical everyday use and is selected using only prime quality hides. Perfectly stitched, our Seatcraft exclusive leather is breathable for regulated body temperature and comfort, yet its surface has the unmistakable texture, feel, and richness of genuine leather hide.

With the ease of cleaning Seatcraft Commercial Leather, its durable, timeless qualities will last for years to come. Our Leather colors have been hand-selected to use independently or in customized combinations. Select from nine interchangeable colors to complement any scheme or brand.

ESPRESSO R805

EBONY R802

DARK CHARCOAL R810

CHARCOAL R811

SAPPHIRE R887

WINE R807

ROSE R801
CREAM R808

VANILLA R806
Polyurethane upholstery brings the sophistication of leather together with commercial-grade strength fabric. Ideal for daily wear and tear, yet fashionably appealing to the eye, Polyurethane looks as good as it feels and keeps audiences comfortable for hours.
Seatcraft Commercial Polyurethane upholstery is expertly stitched to highlight the leather-like texture that stands the test of time without compromising style. The fabric helps to maintain the shape of the seat while giving a beautiful sit throughout its lifespan.
Our Polyurethane fabric is uniquely designed to withstand the rigors of high traffic use with easy maintenance and cleaning. Our Polyurethane colors have been hand-selected to use independently or in customized combinations.

ESPRESSO R805

EBONY H802

DARK CHARCOAL H810

WINE H807

GARNET H865

SAPPHIRE H887

YALE H860
SEATCRAFT MILLENNIUM

DIMENSIONS

The overall measurements of this seat. Includes all relevant dimensions needed to find the right fit for your theater.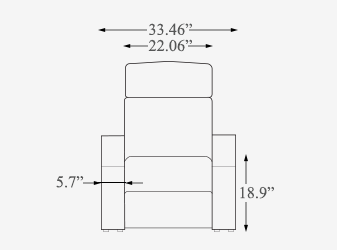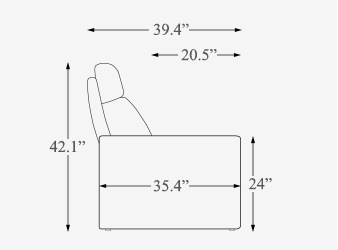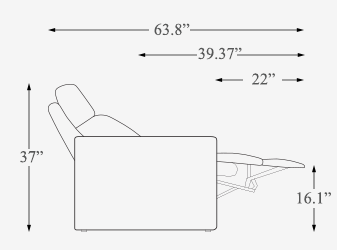 COMMERCIAL SEAT

SPECS
All-Metal Frame

Optional full steel structural frame ensures lasting strength and durability.

Ergonomic Design

Ergonomically sculpted back to provide support of different areas of your back.

Fully Upholstered

Fully upholstered back or optional polyurethane outer-back arm protector avoids wear and tear.

Replaceable Padding

Cost-effective replaceable seat padding for quick maintenance and exchange when damage has occurred.

High Resiliance Foam

Padded cushion with high resilience foam for superior whole-body comfort.

Flip-Up Seat Cushion

Flip-up seat cushion and replaceable seat/back cover for easy cleaning and maintenance.

Hazard-Free Safety Caps

Hazard-free safety cap cushioning is installed on both sides of the footrest frame, avoiding pinch frame injuries.
COMMERCIAL SEAT

ORDERING INFO
Contact our knowledgeable Sales Team via

EMAIL: commercial@seatcraft.com

Call us with any Questions you may have.

PHONE #: 1-800-407-8665

.